Louisville Metro CorrectionsGregory Bush.
A 51-year-old man with a history of domestic violence arrests and using racist slurs has been identified as the suspect accused of randomly shooting and killing two people at a Kroger supermarket Wednesday in Jeffersontown, Kentucky, near Louisville. Gregory Bush was taken into custody by police near the scene of the shooting after fleeing in his car when he was confronted by another man with a gun. The man who confronted him said Bush did not shoot him because they are both white. Both of the victims are black, but police have not determined if they were targeted because of their race.
Jeffersontown Police Chief Sam Rogers said a motive for the shooting is not yet known. "At this point, we're looking into all factors related to this shooting," he told reporters. Bush has been charged with two counts of murder and 10 counts of wanton endangerment and remains in custody. Police said they have spoken to more than 100 witnesses. Bush was seen trying to get into the First Baptist of Jeffersontown church before going to the Kroger, but was not able to get in, poliec said. It is not clear why he went to the church.
Is This Why Dolly Parton Always Wears Long Sleeves?
The News Rack
One of the victims has been identified as 69-year-old Maurice Stallard, a retired GE Capital employee whose daughter works in the Louisville mayor's office. The other victim was identified as Vickie Lee Jones, 67.
The shooting happened about 2:50 p.m. at the Kroger store at 9080 Taylorsville Road on the outskirts of Louisville. Kroger said in a statement that the company was "shocked and saddened" by the shooting, adding, "We are cooperating with law enforcement and assisting with their investigation. Our store is closed and will reopen after the investigation concludes." The grocery store chain thanked law enforcement for its "quick response."
Here's what you need to know about Gregory Bush and the shooting:
---
1. The First Victim Was Shot in the Back & Killed While Shopping for Poster Board With His Grandson & the Second Victim Was Shot While She Was in the Store's Parking Lot
Maurice Stallard and Vickie Lee Jones were killed in the Jeffersontown Kroger shooting.
The first victim has been identified as Maurice Stallard, the Louisville Courier Journal reports. Police say they believe he was shot at random. According to the Courier Journal, Stallard was shopping for poster board with his grandson when he was shot from behind. His 12-year-old grandson escaped from the store and used a stranger's cell phone to call his mother, according to the newspaper.
Stallard is the father of Kellie Watson, who has worked for several years in the Louisville mayor's office, including currently as chief racial equality officer, the Courier Journal reports. He was 69 and was retired from his job at GE Capital in Louisville, according to his Linkedin profile.
According to the arrest reported obtained by the Courier Journal, Gregory Bush, "pulled a pistol from his waistband and shot [a man] in the rear of the head and again multiple times as he lay on the floor."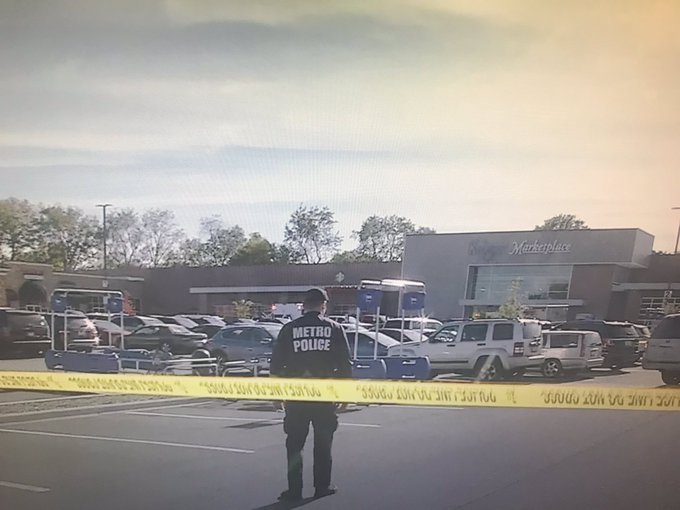 Metrosafe says "multiple victims" reported in shooting at Kroger in Jeffersontown. Uninjured shopper tells @FallonGlick they're being escorted to a safe place by police.
Andrew Butler, who witnessed the shooting, told WDRB-TV, "I was in the vitamin aisle, and … who we believe to be the shooter, walked right by me. And just 3-5 seconds later, you heard a series of gunshots from that aisle."
This Is What Happens To Your Body When You Sleep With A Fan On
GND.com
Kroger employee Stephanue Ethier 
told WLKY-TV,
 "It's terrible. I was so shocked because its Krogers. Why would someone do this at Krogers? I never thought it would happen here. I was just so scared when I heard. I would normally be at work today. I'd normally be here and I would have been here. OK. It's just crazy, I don't even know what to think right now."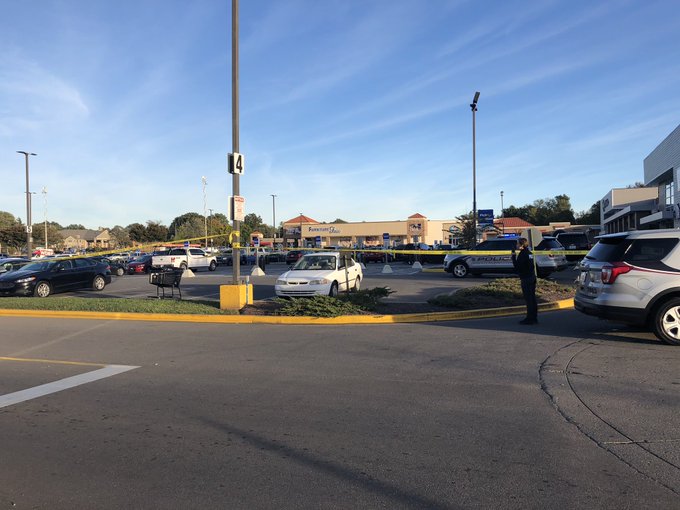 Heartbreaking update..the woman who was shot and killed in Kroger parking lot was the mother of the man I talked to. #wave3news
Police and witnesses said Gregory Bush ran into the parking lot after killing Stallard inside the store and opened fire again, striking a woman at random. She has been identified as 67-year-old Vickie Lee Jones. According to the arrest report, Bush had re-holstered his weapon after fatally shooting Stallard. When he walked out of the store he drew his weapon again and shot Jones, killing her.
Andrew Butler, who was inside the store, told WDRB-TV, "I know there were shots fired out here in the parking lot. You can see the vehicle's windows over there that are shot out … There's a body right over there in the parking lot."
Eric Deacon, an EMT who witnessed the woman being shot in the parking lot, said he tried to give the woman CPR, but told the Louisville Courier Journal by the time he reached her "she was gone. There was nothing I could do."
Deacon said he heard several shots. He told WLKY-TV, "I got down on the ground and as I was getting down I saw the guy come running towards me. He had the gun in his hand and I'm thinking 'I gotta get down.'"
A GoFundMe has been set up to help Jones' family with funeral expenses. "My sister was a Christian and had moved out to Jeffersontown to be safe. Our family lives all over the US and we cannot afford or come up with a way to get some of us to the funeral and back home again," her sister wrote on the GoFundMe campaign page.
"At this point, with the early stages of the investigation, it does appear that she was a random victim in the parking lot," Jeffersontown Police Chief Sam Rogers said at a press conference Wednesday.
2. The Suspect Asked the Man Who Confronted Him With a Gun Not to Shoot Him & Said 'Whites Don't Kill Whites'
Gregory Bush.
Police said in the arrest report that Gregory Bush was "challenged" by another shopper with a handgun in the parking lot after fatally shooting Vickie Lee Jones. Police said Bush "began firing wildly at the civilian throughout the parking lot," but neither man was injured.
Ed Harrell told the Louisville Courier Journal he was in his car and heard gunshots, so he grabbed his revolver and crouched down next to his vehicle. He then saw a man he later realized was the shooter walking "nonchalantly" through the parking lot with a gun by his side. Harrell told the newspaper he asked the man what was going on, and the shooter replied, "Don't shoot me. I won't shoot you. Whites don't shoot whites."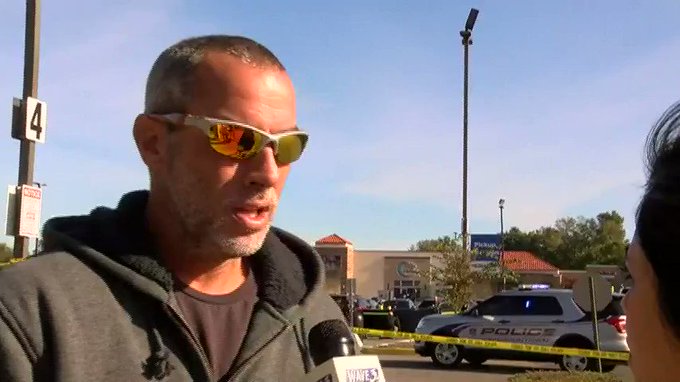 Watch this entire interview of a man whose armed father confronted the Kentucky Kroger shooter. Do not stop it early. Watch the whole thing.
Harrell said he dove behind his car and then watched as the man got into his car and drove off. In an interview with WAVE-TV, which you can watch below at about the 12-minute mark of the video, Harrell's son talked about his father's encounter with the gunman.
Gregory Bush made his first court appearance Thursday morning in Louisville. He was ordered held on $5 million bail after being charged with two counts of murder and 10 counts of wanton endangerment, jail records show. Bush is scheduled to return to court on November 5. Prosecutors and Bush's attorney have not commented.
The Jeffersontown Police Department is leading the investigation into the shooting. Federal, state and other local authorities are also assisting. The Bureau of Alcohol, Tobacco, Firearms and Explosives (ATF), tweeted Wednesday, "ATF Louisville is responding to a reported shooting at Kroger grocery store near Louisville, Ky."
The FBI issued a statement about the shooting, saying, it is "currently assisting the Jeffersontown Police Department in the ongoing investigation into the shooting. … FBI Louisville is evaluating the evidence to determine if there were any violations of federal law."
Louisville Mayor Greg Fischer, whose employee's father was killed in the shooting, said in a statement that he is outraged over the shooting, calling it part of an "epidemic of gun violence." Fischer, a Democrat, said the shooting "hit close to home." He added, "Somehow, a few have become so beholden to politics that they place a higher value on that than on the lives of our fellow Americans."
Fischer said, "People getting shot at a grocery store, a school, outside a church. Can't we all agree that that is unacceptable? There are ways to make our country safer and still respect the rights of law-abiding gun owners. This idea that it's all or nothing is a false choice. And Americans are dying every day because of it."
The mayor said, "There may be questions about mental illness, and there can be no doubt that we must do whatever is needed to get people all of the health care that they need. But today, I'm just sick and heartbroken and quite angry. I feel that way about any act of violence and cruelty. … It seems like none of these murders and massacres hit close enough for many of the people in the position to do something to prevent some of this madness."
He said officials have not done enough. "The hard fact is, that most violent crimes are committed with guns. And guns fall under the jurisdiction of the state and federal governments. And every time someone takes a gun and creates a tragedy, what's the response from too many of our leaders? The ones that have the power to make our country safer?," Fischer said. "They act as if nothing can be done. That doesn't sound like the United States of America to me."