Although Buju Banton is sentenced for a lesser crime than Vybz Kartel, if it were up to Jay Z , and he could free only one, he would free Vybz Kartel.
Buju Banton is serving a 10 year sentence on conspiracy drug charges, while Vybz Kartel is saving a life sentence on murder charges. Both entertainers were leaders in their respective niches of dancehall/reggae. While Buju Banton catered more to the cultural/Rasta fans, Vybz Kartel was for the rude boys in the streets and the girls in the dancehall.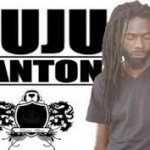 So why would Jay Z, the Hova of hip hop, free a convicted murderer over a convicted conspirator to deal drugs when he himself is an admitted former drug dealer? Well for Jay Z, it comes down to realness and he has no patience for hypocrisy.
In a recent interview with Clash Magazine, Jay spoke about his love for dancehall, including sampling the music of dancehall star Mavado. The rapper was asked if he had a chance to release Vybz Kartel or Buju Banton from prison, but it could only be one, which one would it be. Without hesitation Jay said it would be Kartel:
"I would have to go with Vybz even though I love Buju and his music. I am not saying either brother is guilty because we all know how the system works. However, for you to be charged and convicted means that somewhere along the line, you were playing it close. Now, I don't expect no Rasta to have anything to do with cocaine, whether selling or tasting. If it was marijuana, I would understand. Hearing that there is a video of Buju Banton tasting coke is like reading that Bob Marley's family was coming out with Marley beer. It makes no sense. Now for Vybz, when you listen to his music, he let you know that he doesn't play. So just for the realness, I would free Vybz, am not one for the hypocrisy."
Even if you don't agree with Jay Z, what he is saying does make sense. As a Rasta and from the message in Buju's music you would not expect him to be involved in cocaine in any shape or form. On the other hand, when listening to Vybz Kart . el, especially in an intro when he said, "Dem a DJ turn badman, mi a badman turn DJ", it was not shocking to hear of his charges