Tekashi 6ix9ine might be a free man in a matter of hours.
Last week it was reported that Tekashi 6ix9ine, along with his supporters and family members, have been pleading to the judge in his court case in writing requesting leniency. Both Tekashi's mother and girlfriend Jade, as well as his brother, bodyguard, and more submitted letters to Judge Paul Engelmayer, asking for time-served. 6ix9ine was initially facing up to 47 years in prison, but the rapper copped a plea deal earlier this year and cooperated with the feds in a high profile federal informant-assisted trial. Recently it was reported that prosecutors were indicating that they would drop the possession of a machine gun charge against Tekashi, which would reduce his sentence by ten years.
While Tekashi 6ix9ine, whose real name is Daniel Hernandez, is facing a mandatory prison term, legal experts are now suggesting that the judge will likely sentence him to time- served per the feedback from prosecutors and the probation department.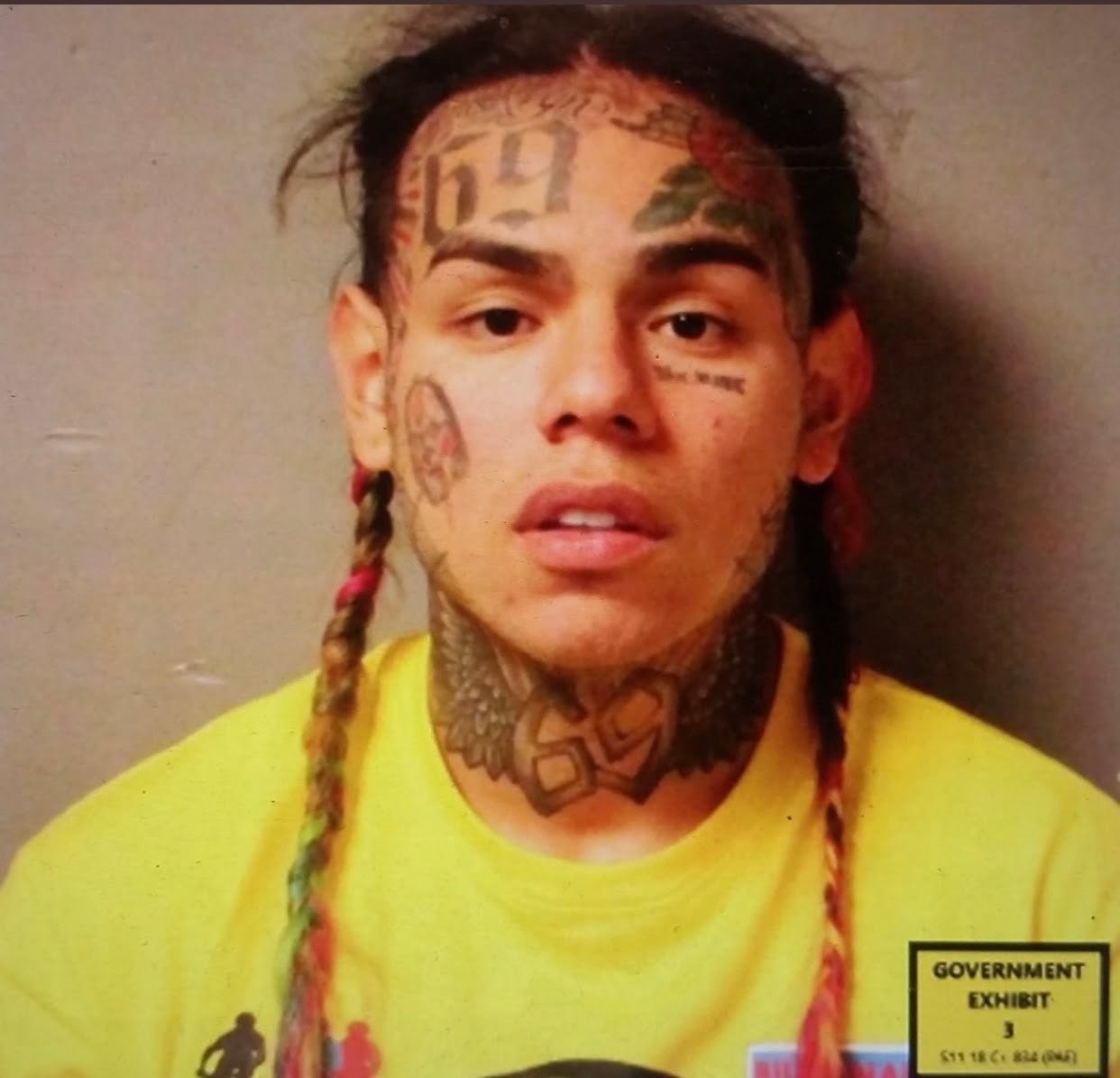 According to an expert New York attorney, recently filed court documents suggest that the incarcerated rapper might walk free this Wednesday. He explained that the way federal sentencing works is that the government decides and then relays to the judge what the sentencing should be. Since prosecutors have not proposed any sentencing recommendations, that usually indicates that they're gunning for time-served and no sentence. He added that in the pre-trial report, the probation department also recommended time-served, and of course, Tekashi's attorneys recommended this as well, so it is believed that the judge will go with the recommendation of both parties since they agree.
The attorney further explained that while the judge could decide to give the rapper 10, 20, or even 40 years if he wants, it is unlikely in this case as they almost always go with what is recommended. He says it would take something unprecedented for the judge to rule anything other than time-served.
It's really starting to sound like Tekashi 6ix9ine might walk soon. Some celebrities are already reacting to that possibility as December 18th edges nearer by the second. K Michelle took to Twitter to say that she would be content with the decision to release the rapper. "Idc idc I'm happy 69 is getting out. That man is so entertaining & I like his music," the singer explained. "Sh*t he didn't snitch on me, and if somebody tried to kill me I'm snitching 2, and I'm snitching on you cheating n***s. Lol. Half these rappers Y'all like are not about that life. Big facts."
Opinions vary, but the people who believe 6ix9ine's career died with his street cred, far outweigh the ride or die fans. We are eager to see what the judge will say on Wednesday.