The average wage for a McDonald's worker is $7.72 an hour.
Walmart, which pays its workers an average wage of $8.81 an hour, recently gathered a few headlines when it threatened to cancel construction on three stores in Washington D.C. after the city council wanted to force them to pay a living wage of $12.50 an hour.

What does McDonald's and Walmart have in common? They both push their workers onto public services and food stamps.
Walmart's wages and benefits are so low that many of its employees are forced to turn to the government for aid, costing taxpayers between $900,000 and $1.75 million per store, according to a report released last week by congressional Democrats.
 Congress is currently busy arguing about 
cutting food stamps
. The 
Paul Ryan budget
would cut $33 Billion over 10 years. The theory is that programs like food stamps 
discourage work
.
   Hannity likes to ask 
the question
 of whether Americans are "better off on food stamps" or "better off with a job".
  The spin by the right-wing is that food stamps are just welfare for the lazy.
  As McDonald's budget demonstrated, it isn't a question of having a job or not. 47% of SNAP participants are under the age of 18. Another 8% are over the age of 60. 36% were white (non-Hispanic), the largest group.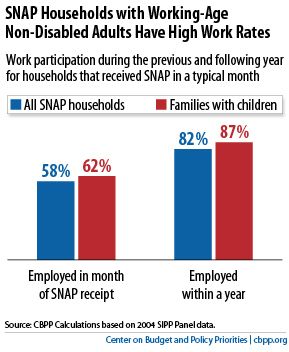 But the really big number is 58%. That's how many SNAP recipients lived in a household with earnings from a job. Increasingly the face of someone getting food stamps is a working poor family.
  However, the lie behind food stamps being a benefit for the undeserving poor is more than just a slander of the working poor. It's also a distraction away from who primarily benefits from food stamps.
 "Here's where the profits come in," Nestle says. "A vast percentage of Food Stamps' money goes into the pockets of soda companies and snack food companies...and also the stores that sell these foods."
   Wal-Mart "gets a large fraction of Food Stamp dollars," which contributes 25% to 40% of revenue at select stores, according to Nestle. "These companies, therefore, have a vested interest in making sure Food Stamps are allowed for any purchase at all."
   Funding for Food Stamps comes from the Farm Bill, which is currently being debated in Congress. "You can bet the food companies like it just the way it is and they are lobbying" to prevent restrictions on how Food Stamp dollars are spent, Nestle says.
 You can't help but notice the irony of Walmart helping its employees get on food stamps, and then profiting from their food stamp dollars. In fact, if you take a step back and think about it, what that sounds like is not public welfare, but 
corporate
welfare.
   And if you think that stops at McDonald's and Walmart, think again. The food stamps/corporate welfare model goes 
all the way to Wall Street
.
 As the head of this division at JPMorgan, Christopher Paton, told Bloomberg, "They act and feel very much like a debit card. A lot of stores increasingly take food stamps." What convenience! And Paton points out that his bank is the largest processor of food stamps in the country. These are boom times for such services -- a new report from the US Department of Agriculture reports that 43.6 million Americans are now using food stamps, nearly 14% of the population, which is a record number. Paton notes this trend himself: "Volumes have gone through the roof in the last couple of years," he says. "This business is a very important business to JPMorgan in terms of its size and scale." And the numbers bear him out. According to the company's most recent quarterly filing with the SEC, the Treasury & Securities Services segment, which is the division that includes the food stamp business, was up 2% in the last three months of last quarter and brought in $5.47 billion in net revenue for most of 2010.
 JP Morgan helped gut the American economy, got saved by the American taxpayer, and is now profiting on the misery of the working poor at the expense of the American taxpayer again.
  Is this a great country or what?!?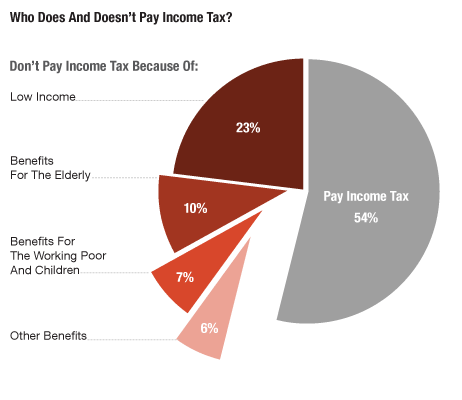 The hidden fact is that food stamps are corporate welfare in more than just one way. It's not just that McDonald's, Nestle, JP Morgan and Walmart make money from managing and selling products for food stamp money. They also benefit in a much more important way: social stability.
   All those millions of working poor that are just barely making it because of food stamps, will continue to put up with things and work for an increasingly slim chance of an opportunity to get ahead as long as they still have some food in their bellies.
   All that ends when people can't feed themselves.
Any student of history or current events of the world knows that hungry people have nothing to lose.
   Do you think Walmart and McDonald's can continue to pay starvation wages and not see their workers organizing into unions to demand higher pay if those same workers are hungry?
   Programs like food stamps ensure the serfs of this country don't organize and rebel. Talk to any North African dictator and they will agree that if you take away that last bit of the social safety net things will get ugly real fast.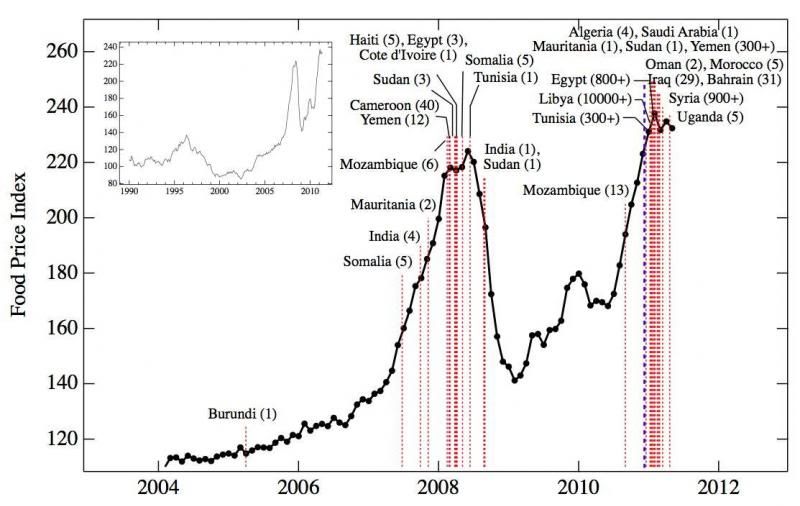 10:27 AM PT: How has the profile of food stamp recipients changed in the last decade?
 The number of SNAP households that have earnings while participating in SNAP has been rising for more than a decade, and has more than tripled — from about 2 million in 2000 to about 6.4 million in 2011.