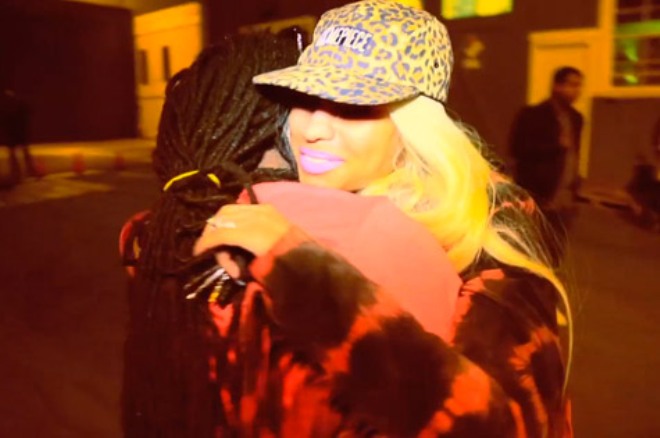 Nicki Minaj wanted to do something special for Lil Wayne's 30th birthday so she bought him the one thing he probably didn't already own, a Campagna T-Rex 14R.

The three-wheeled motorcycle-car hybrid is a two-seater that weighs 1040 pounds, goes from 0-60 in 3.92 seconds and tops out at 144 miles per hour. It normally retails for around $58,000, but Nicki had Wayne's tricked out to bring the total cost of her gift to $70,000. And of course it had to be in red.
It was her way of saying thanks to the Young Money boss for everything he's done for her career.

According to TMZ, Wayne received his gift at his birthday party last night in Hollywood.

Wayne receives his gift

.