Dancehall artiste Shenseea shared that she recently had a health scare, but it turned out to be nothing, and now she feels incredibly grateful to God.
The "Waistline" singer posted a video on her TikTok account, which sparked concern from fans, but she assured them that everything was fine. While wearing what appears to be a hospital gown and the background hinting that she is in a medical facility, the singer shared that she had to see the doctor because something was wrong with her breasts.
"Came to the doctor thinking I was gonna find out I had cancer in my titties," she said in the video as she smiled and breathed a sigh of relief.. "But he said it's just a part of my breasts. Thank God, thank God."
Shenseea, whose real name is Chinsea Lee, has been transparent about her health as she shared in 2021 that she was suffering from hematoma and had to be hospitalized.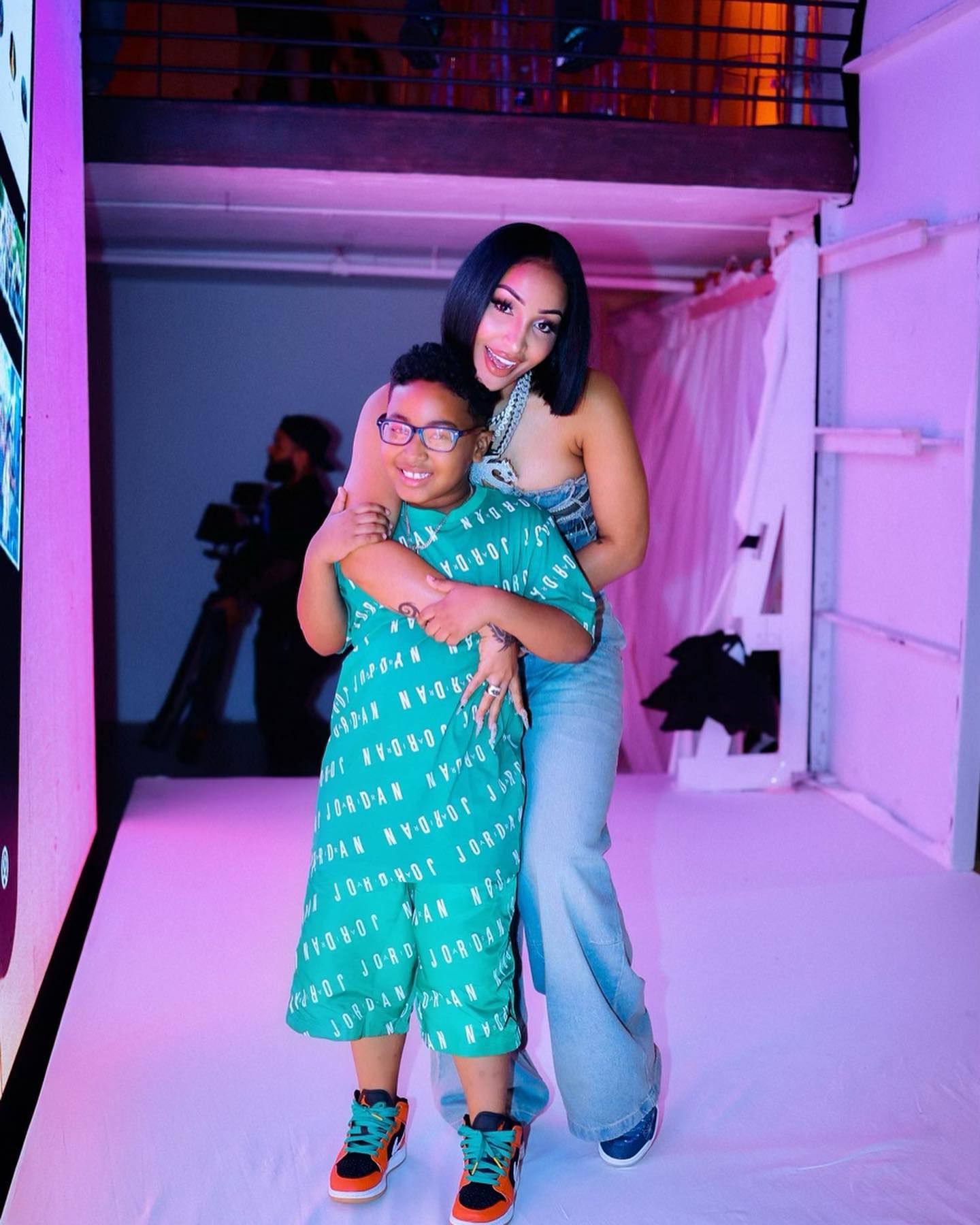 Shenseea and her son Raj
"I told them that listen, 'I'm in so much pain and you're gonna have to do something. I can't sit down to read when I feel like I'm gon die ni***.' The first Urgent Care, they gave me some Tylenol, then I went to the hospital and they injected me with another pain medicine. That wasn't working at all," she said about the scary ordeal while she was in New York.
The artiste had also previously shared that she had been losing weight and not managing her stress well later that year after moving to California. Despite the hiccups with her health, the artiste appears to be doing much better as she made a move to the United States full-time over the last two years.
She also hired new management and has been touring and performing, and behind the scenes, she's busy being a mother to her son Rajeiro Lee, who is also now a blooming child model. Earlier this month, the seven-year-old made his modeling debut at New York Fashion Week with his mother in the front row cheering him on as he paused to strike Usain Bolt's iconic lightning bolt pose.
Shenseea is currently readying her sophomore album, due sometime later this year or early next year, according to sources inside her camp who spoke with Urban Islandz over the summer. In June, the Jamaican artist told fans that the project is 80% done, and in August, she gave another update revealing she is closer to the completion mark.