Rihanna has been the ambassador for Barbados since 2018 and was seemingly emotionally moved by the event and award.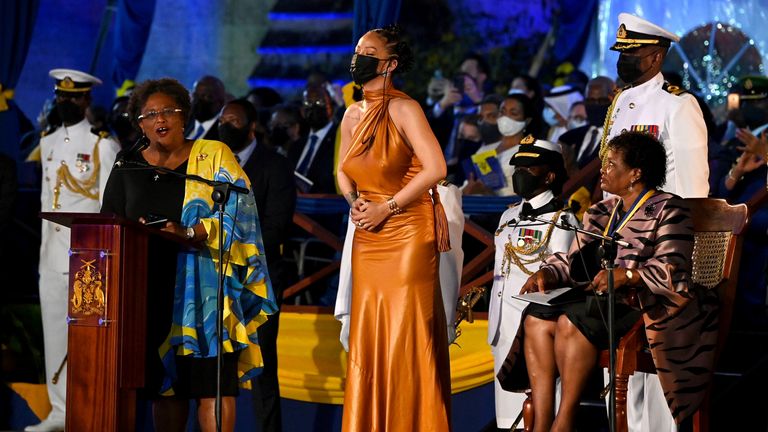 The singer was awarded the honour as the Caribbean island celebrated becoming a republic
This occasion marks the fact that Barbados has officially removed the Queen as their head of state.
Check out the award being given to her below.
Learn more from the video below.
The prime minister of Barbados, while presenting the award, stated "On behalf of a grateful nation, but an even prouder people, we, therefore, present to you the designee for national hero for Barbados, ambassador Robyn Rihanna Fenty, May you continue to shine like a diamond and bring honour to your nation by your works, by your actions."