Gucci Mane has been on a press run promoting his new album Woptober 2, which has taken him to plenty of media outlets in the last week or so. One of those outlets, however, was definitely not The Breakfast Club after the Atlanta trap rapper claimed the radio station banned him from coming up there because he called out co-host Angela Yee for flirting with him in the past. Gucci says ever since he revealed Angela Yee said some seductive things to him years ago, the Power 105.1 station has declined his request for interviews.
He and Yee have exchanged words back and forth, and now Gucci has some choice words for her co-host DJ Envy. And the most ironic part of it all is that he said those words in a one-on-one interview with the third Breakfast Club host, Charlamagne Tha God. Charlamagne's "Growth With Gucci" interview was posted to YouTube Monday, but said it was recorded last Thursday, the same day Gucci called Angela Yee a "hater" on Complex's Everyday Struggle. Towards the end of the hour-long talk, the two spoke about how often Gucci Mane apologizes when he's wrong, and the "Both" rapper said it happens often. But not in the case of his Angela Yee feud.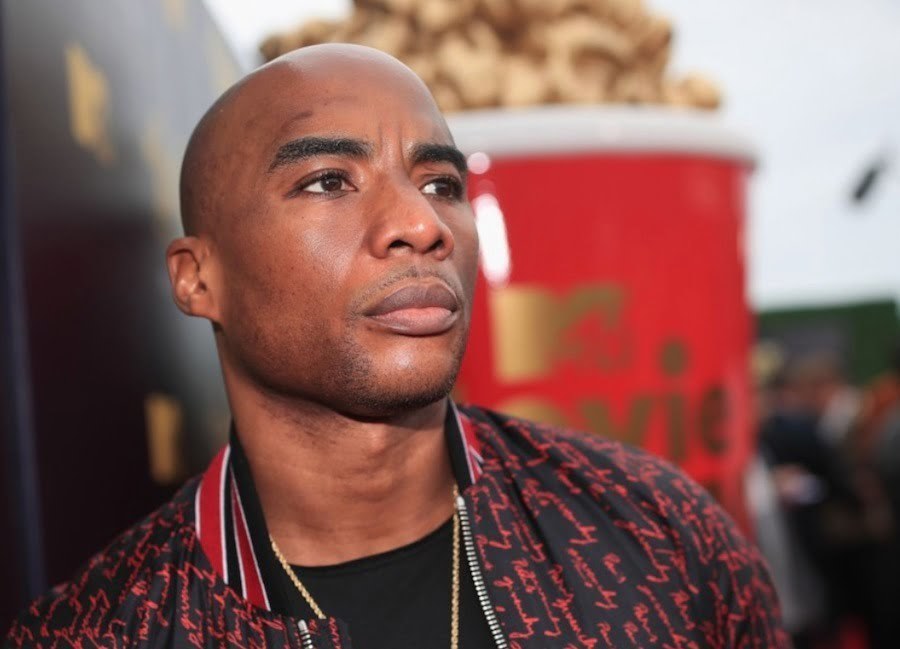 "I didn't apologize to Angela Yee … and I hate that she said that I was going to apologize to her. I don't know where she got that from, because I didn't do nothing to her. So I didn't feel like I was sorry. But if I was wrong, I would say I'm sorry." He then went on to say his intent was never to embarrass her but instead to try and find answers as to why he wasn't allowed to come on the show. "Listen, I meant no disrespect to that girl. I'm not trying to humiliate that girl, embarrass her no kind of way. I was just defending myself … if you're telling somebody I'm banned from the radio station or declining, is this is what's getting me declined? That was it."
Charlemagne Tha God pointed out that the ban rumors looked reinforced because the two sat down individually instead of at the Breakfast Club studio, but assured Gucci was never banned and said he didn't know where that notion came from. "It came from that punk a** b**ch man, and DJ Envy," Gucci insisted. "He's a p**sy too. He's scared to come. You know he's scared, where he at?" Charlamagne said he didn't know Envy was supposed to be apart of the interview. "He wasn't going to come because the day they did that People's court thing, you wasn't there, he was there. Him and the girl, or whatever," he said referring to Yee's public response to Gucci's allegations. "So he ain't have the nuts to come after he did that. I was going to confront him too. I was going to say 'Hey man, you got something to say to me?' I just wanted to see what he was going to say."
Envy had a lot to say after the interview dropped, claiming that he was well aware of what Gucci said and was never ducking any smoke. "@cthagod gave me a heads up when this interview was done and I told him play it.. This isn't the 1st time I've been threatened by an artist and probably won't be the last time," Envy said on Instagram Monday afternoon. "I never been slapped, or snuffed or jumped before so not sure where that came from… but funny by all means… @laflare1017 was never banned from the @breakfastclubam When asked, "Would I do an interview without Yee…" My reply was, "I will not do anything unless you clear it with my co-worker.. We call that riding for your team where I'm from!!! And he's upset because my coworker defended herself… Never in a million years will I tell my co-hosts what to say or what not to say.. We share that platform.. When Gucci did that post about Yee, she defended herself on the Breakfast Club and he's mad because "I let her do it"…. I Have never ran from a Conversation in my life."
You can catch the full interview and Envy's response below.