Cardi B seriously pulled up on a Nicki Minaj barbz, who was trolling her and well, the troll didn't keep the same energy.
Nobody can say Cardi Bis all talk. The "PRESS" rapper confronted a Barbz fan in person while in New York after a Twitter exchange escalated into fighting words. Earlier that same day, Nicki Minaj released the song "Tusa," a collaboration with Columbian artist Karol G. Cardi responded to the release by appearing to throw shade at Nicki, tweeting "Cause I passed on it…now sip on that." She followed the now-deleted tweet with "Stop trying and pick and pick and pick cause I ain't going keep letting people play with me. I been chillin let me chill in peace."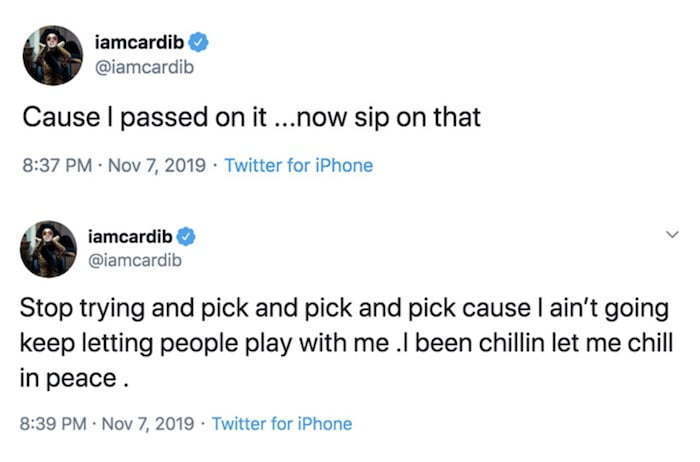 When one Twitter user responded to Cardi's comments about Nicki taking her leftovers by saying, "don't get beat up," Cardi quickly asked, "By who?" and proceeded to provide her exact location at 46th and 8th in NYC if anyone wanted to come to see her. Multiple Nicki fans did, in fact, show up to the location, with one posting a video to prove it.
Cardi also shared a video of herself at the same place, but it appears the two were unable to spot each other. Cardi made it clear she wasn't about to back down, saying, "See, I'm still right here just in case somebody wanna see me. Stop. Now leave me alone."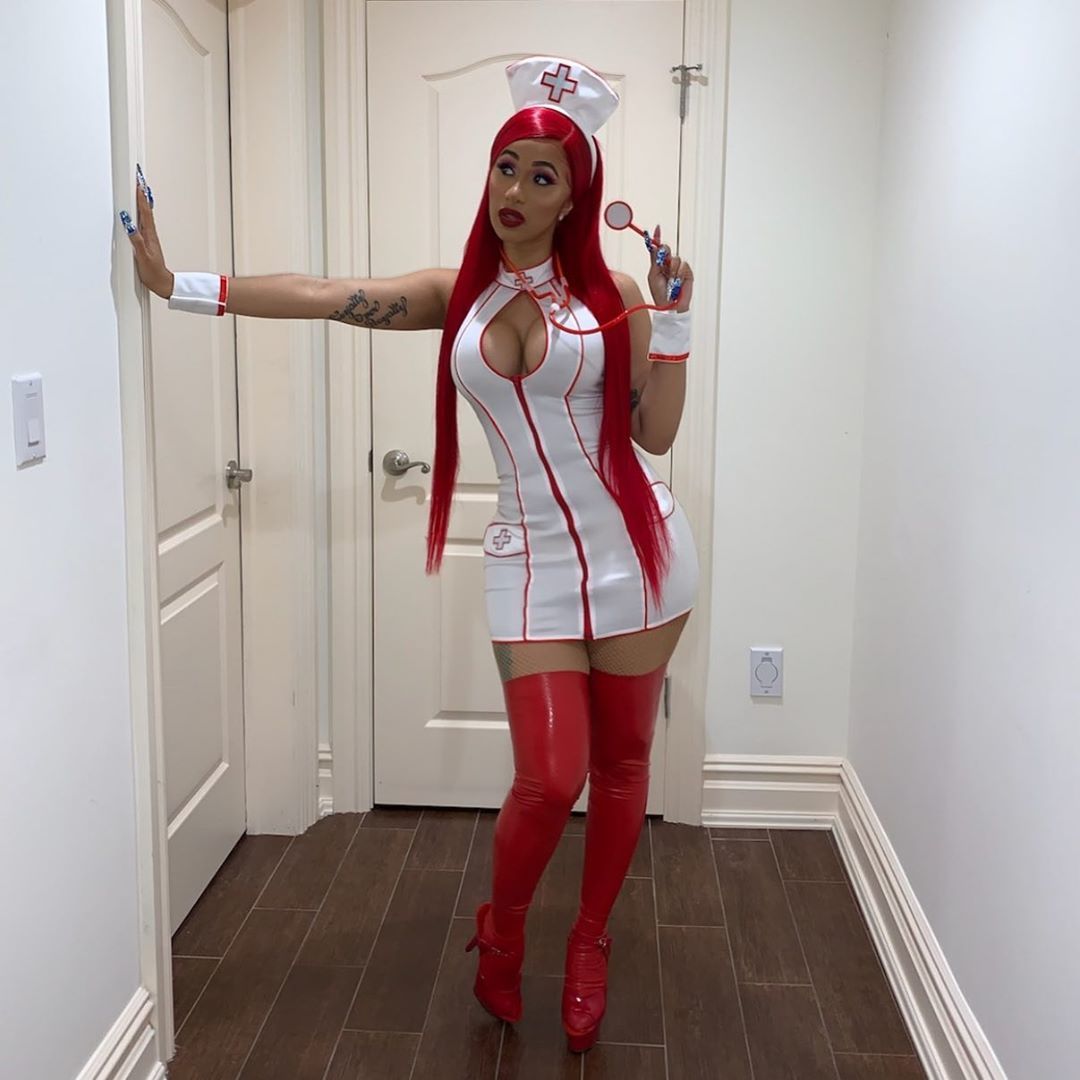 Cardi eventually confronted some Nicki fans, aka Barbz, when she let her driver pulled up. One fan attempted to back down from his threats, saying, "It's like you troll, I troll." Cardi replied, "I'm not about trolling. I pull the f**k up."
Nothing serious came of the threatened altercation, and Cardi and the self-proclaim troll blew each other sarcastic kisses before the rap star rode away. Clearly, Cardi doesn't play when it comes to online threats, so perhaps her trolls will think twice before tracking her down on the streets of New York in the future.