Award-winning actress, director, and producer Kerry Washington is enjoying her Jamaican vacation as she connects with her Jamaican heritage with the help of Ding Dong and Sean Paul.
The famous actress was spotted rocking out at Uptown Mondays, a strict dancehall event where she was spotted showing off her dance moves with artiste Ding Dong. A day before, she was spotted at the Kingston Creative Art Walk Festival in Downtown, Kingston
Washington is a Golden Globe nominee and well known for her stellar performance in the series Scandal and has Jamaican heritage through her mother, Dr. Valerie Washington. The actress is also related to General Colin Powell, former U.S. Secretary of State.
Attendees were surprised at spotting Washington at the Art Walk, where she stopped to take photos with excited fans and posted several photos showing her youthful frame and glowing skin.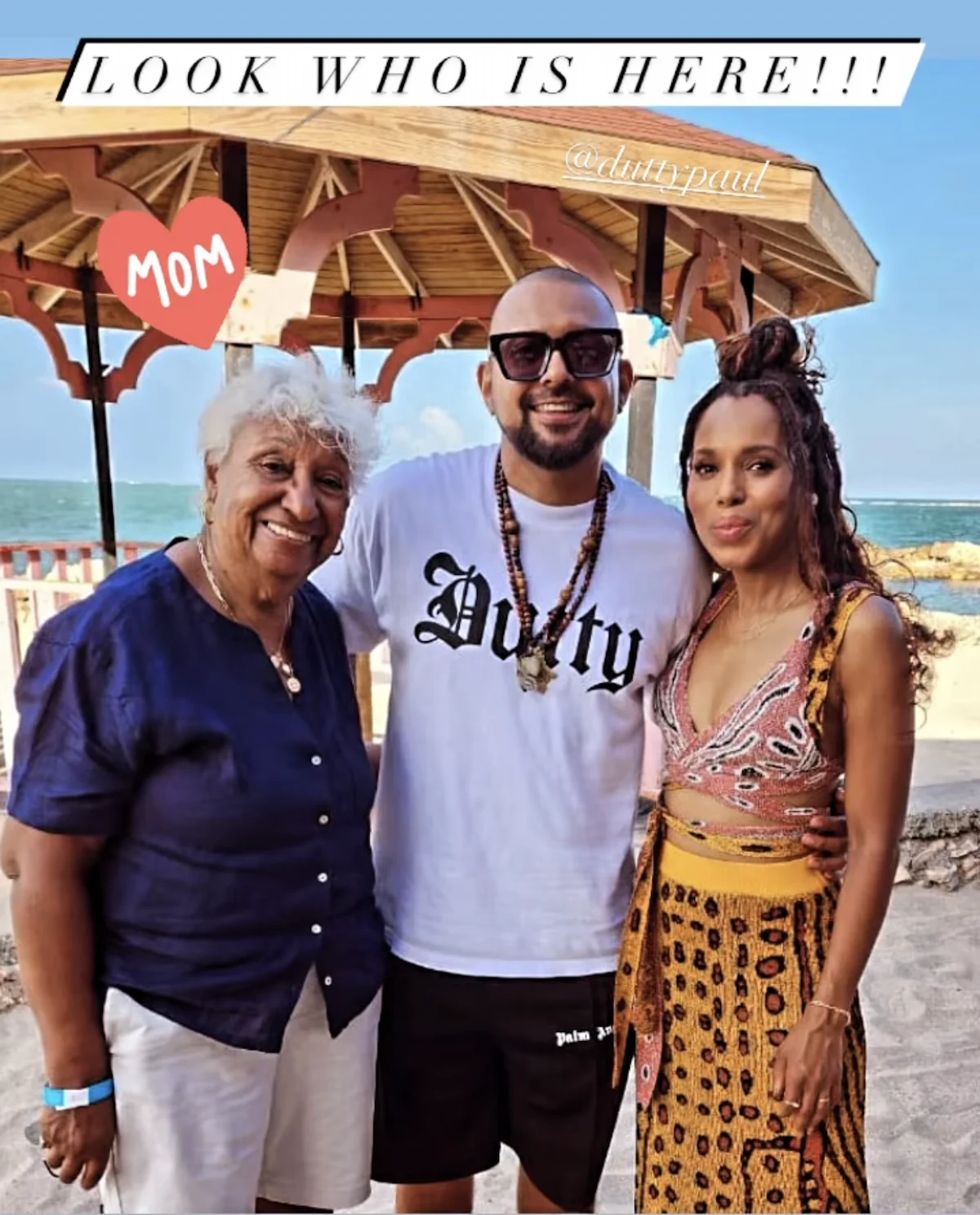 Dr. Valerie Washington, Sean Paul, and Kerry Washington
She also posted a video of herself strutting to the Fugees' "Killing Me Softly" in downtown Kingston while
It seems that she might also be working on something exciting as she shared a video of her vibing out to Sean Paul's "Temperature" while by the beachside. In the video, Sean Paul pops in at the end as he mouths along the lyrics with her
"Bringing the heat on this new project [fire heart emoji] thanks for coming through @duttypaul," she wrote.
In other photos, Washington showed off her colorful outfit in front of a Jamaican cook shop advertising fried chicken, soup, and other Jamaican delicacies.
"Jamaica, just the way you like it," she captioned a photo.
Fans reacted to Washington's posts sharing her love for Jamaica to her 900k followers on Tik Tok and 5.4 million followers on Twitter. "U and Jamaica deserve each other just as mystical," one fan wrote. "Yep just like you girl, Hot and Spicy!!" another said.