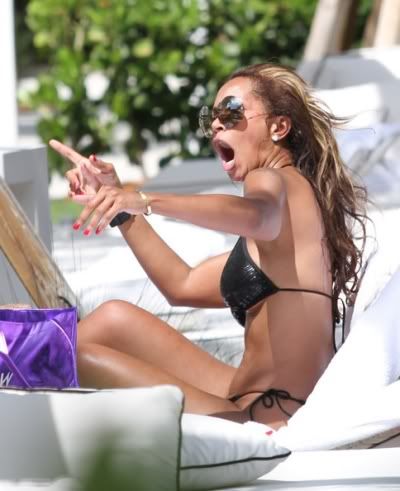 Well I guess if the paparazzi snaps pics of Diddy's other baby mamas/pieces like Kim Porter and Cassie simply because they are that...Sarah Chapman's time was soon to come as well.
Diddy's baby moms Sarah (who he got it in with while dating Kim Porter)--their daughter is 4-year-old cutie pie Chance Combs--was spotted flaunting her insane bikini body by the pool at the W South Beach in Miami yesterday. Pics when you read on...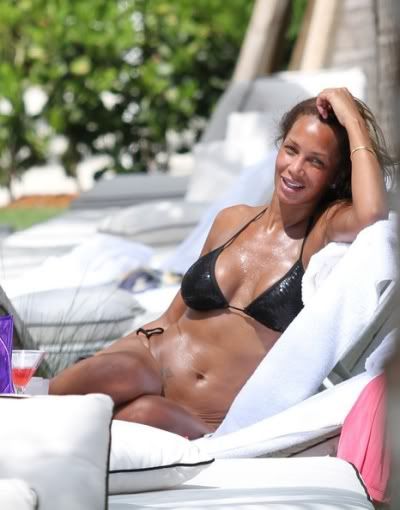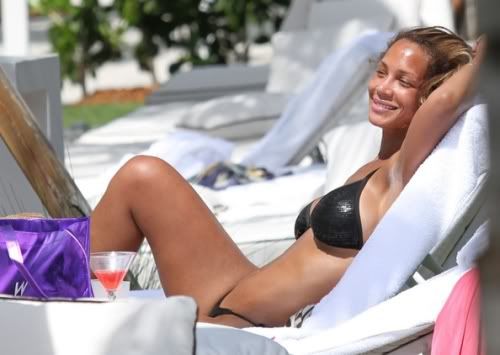 Sarah chilled out with a martini and a teeny weeny black bikini showing off her hot bod.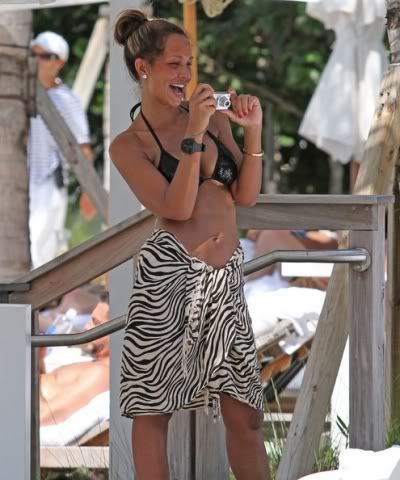 And played around with friends. I wonder if she's just chillin' at the W and staying at Diddy's mansion on Star Island. Hmmm...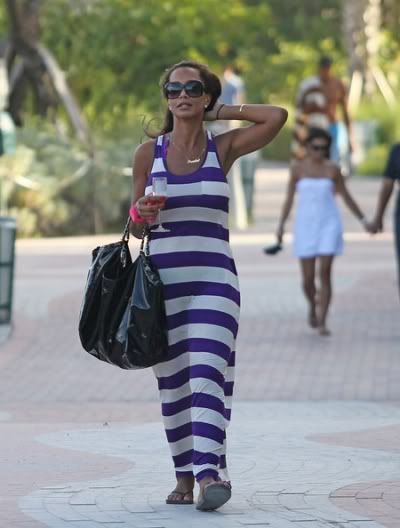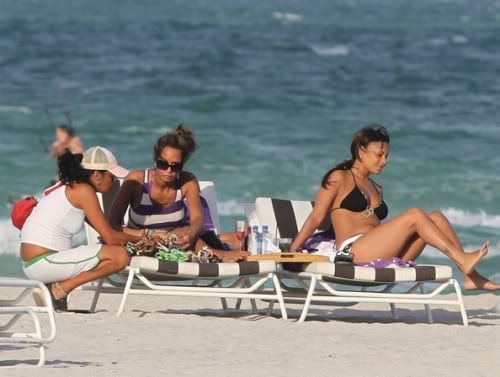 And then she changed into a multi colored bikini and her Prada butterfly shades: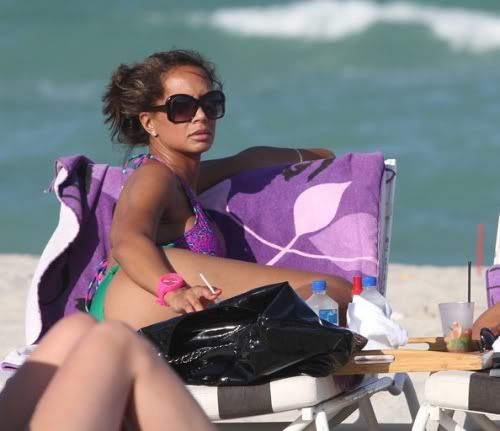 Not the ciggies...and def not on the beach. Ew.