Is Chris Brown the king of R&B?
With the release of his new album Indigo last night, Chris Brown has once again thrust himself into the debate about the current King of R&B. R. Kelly has been arguably sitting on that throne since as far as two decades. Perhaps it's now time for us the crown Breezy or someone else. The only question will be, if not Chris Breezy then who? And no this argument does not include Jacquees; this is serious stuff we're talking about, it's time to give that man his crown and end this argument once and for all.
Following the release of his massive 2017 double-disc project, Heartbreak on a Full Moon, Chris Brown is back on the airwaves with a new body of work. While Heartbreak packed 45 tracks, the singer trimmed things down a bit for Indigodropping off 32 songs. Quality over quantity, but at the same time drop just enough new music for us to listen to for the rest of the year.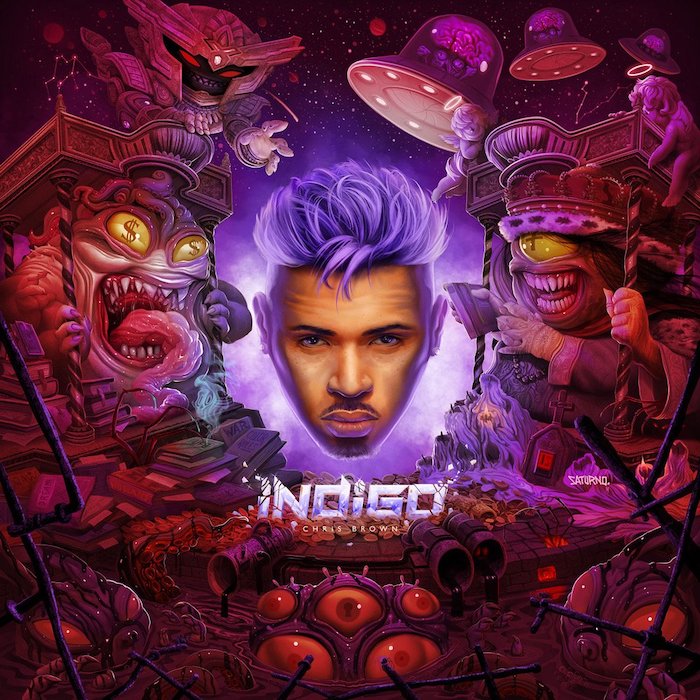 The album boasts a star-studded lineup from artists who appear to be lining up to collaborate with Chris Brown. Nicki Minaj, Drake, Tyga, H.E.R., Justin Bieber, Lil Jon, Lil Wayne, Juicy J, Juvenile, G-Eazy, Joyner Lucas, Gunna, Kid Ink, Tory Lanez, Trey Songz, and Tank, all lend their artistic talent to make the project in the running for album of the year. Still, there is one distinct voice on the entire set that resonates with the core audience, R&B fans, and that's Chris Brown.
The "No Guidance" singer already proven himself to have the Midas touch when it comes to making hit records and that's why artists from all over the music industry clamor to get a Chris Brown feature. Breezy is one of the artists with the most feature requests, and even with relatively unknown artists, he still manages to make a hit. Very few artists got that level of talent and respect in the industry, and the vast majority are in the hip hop genre, including Drake and Kendrick Lamar. These guys can hop on any record and body it and turn it into an instant hit. Even though he is a "singing ni**a," you can throw Chris Brown right into that elite group of artists dominating the hip-hop/R&B industry currently.
Mere hours after the album dropped, fans seem to be agreeing with me right out the gate. "Say what you want about Chris Brown, love him or hate him, it doesn't change the fact that he's the most talented artist of our generation and we'll never see another one like him ever again, enjoy him while you still can and appreciate what's he been doing since 16," one fan wrote.
Another fan added, "Chris Brown is crazy! This man really dropped an album with 32 songs on it! Who even does that? This man is out of control! If HE thinks that I'm going to download it, listen to it, be in my feelings, and have it on repeat, then HE IS ABSOLUTELY RIGHT! #INDIGO."
Very few artists can create this level of nostalgia around their work, Chris Brown seems to have that gift, and he displayed it since his debut onto the scene in 2005 with his self-titled debut album.