Nas made a major announcement on Instagram and females are already flooding his DM.
Has has been single since his split with Nicki Minaj about a year ago. The Queens rap icon appears to now be ready to give up the single life and announced that he needs a wife right now. "I need a wife WIFE," he wrote on Instagram on Thursday while posting a photo of himself. His legion of female fans have since flooded his comments, and we suspect his DM is probably under some real pressure.
"So out of all these 5000+ applicants I'm sure you can find FIND a wife WIFE, like damn DAMN," one female fan wrote while another added, "Really don't play with me not on Instagram baby. You better stop playing zaddy, that argument we had wasn't for all this."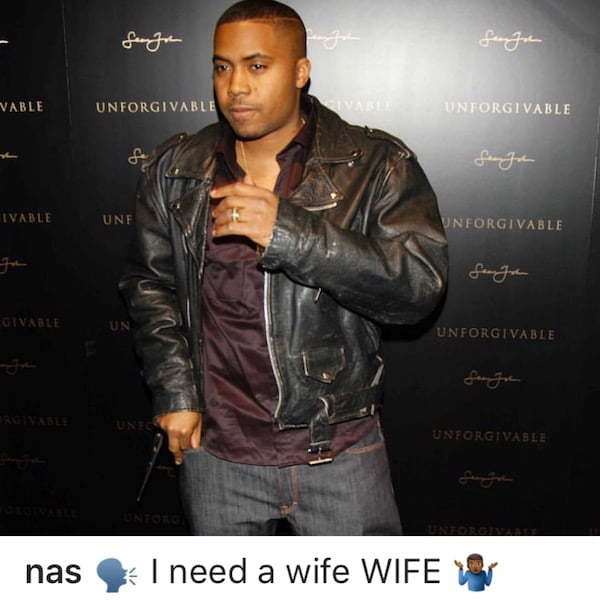 Nas and Nicki Minaj dated for around six months before pulling the plug on their relationship. While they didn't say what the reason for their split was, sources say the "Illmatic" rapper was the one who ended the relationship possibly over Nicki Minaj's attitude.
Now he is ready to move on from that and wants to make a woman his "wife WIFE."