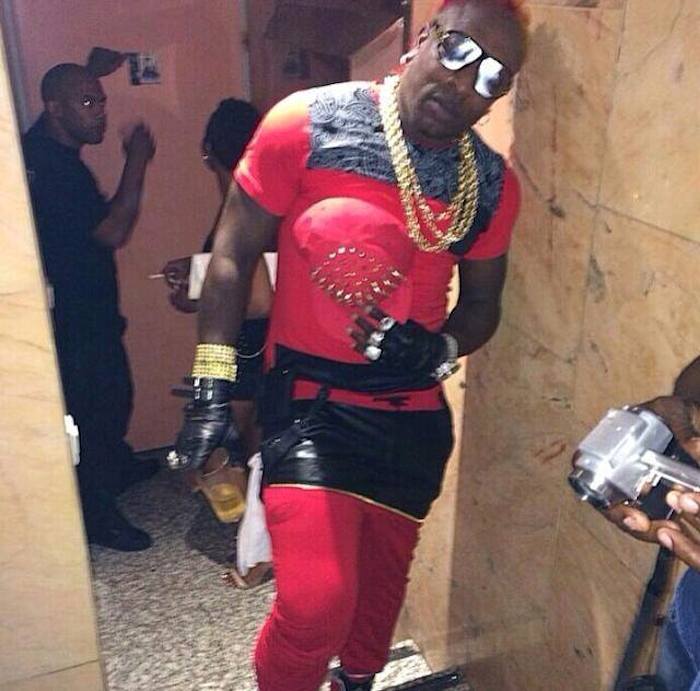 Elephant Man is still feeling the effects of a photo of him wearing a half skirt that went viral on social media this summer.
According to the dancehall energy god, the photo was taken at a bad angle that made it looke like he was wearing a leather skirt but in reality it was not really a skirt just a new fashion trend among men.
Watch the below video and see if you accept Elephant Man explanation.
Elephant Man and Bobby Shmurda just made the Shmoney Dance bigger.
The Shmoney Dance is the latest dance moving that has taken over dancehall and hip-hop.
You can't have a big dance move like the Shmoney without the blessing of one of dancehall's biggest dancing deejays Elephant Man.
The dancehall deejay release the video for his single "Shmoney Dance." The creator of the dance Bobby Shmurda also made a cameo in the video that was shot in Brooklyn by MainE Fetti.
Watch the video below.
+++++++++++++++++++++++++++++++++++++++++++++++++++++++++++++++++++++++++++++++++++++++