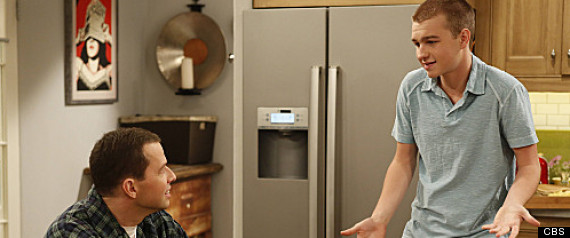 Angus T. Jones has issued a statement regarding his controversial comments towards "Two and a Half Men."
In a widely-publicized video that went viral on Monday, Jones declared the show "filth" and told fans to stop watching, but by Tuesday, the 19-year-old had released a measured apology through his PR firm, which was first posted by Deadline. Read the statement in its entirety below:
I have been the subject of much discussion, speculation and commentary over the past 24 hours. While I cannot address everything that has been said or right every misstatement or misunderstanding, there is one thing I want to make clear.
Without qualification, I am grateful to and have the highest regard and respect for all of the wonderful people on Two and Half Men with whom I have worked over the past ten years and who have become an extension of my family.
Chuck Lorre, Peter Roth and many others at Warner Bros. and CBS are responsible for what has been one of the most significant experiences in my life to date. I thank them for the opportunity they have given and continue to give me and the help and guidance I have and expect to continue to receive from them.
I also want all of the crew and cast on our show to know how much I personally care for them and appreciate their support, guidance and love over the years. I grew up around them and know that the time they spent with me was in many instances more than with their own families. I learned life lessons from so many of them and will never forget how much positive impact they have had on my life.
I apologize if my remarks reflect me showing indifference to and disrespect of my colleagues and a lack of appreciation of the extraordinary opportunity of which I have been blessed. I never intended that.
Earlier Tuesday, Jones' former co-star Charlie Sheen weighed in on what he called Jones' "meltdown," opining that the CBS comedy is "cursed."
Jones is not scheduled to appear in the last two episodes of "Men" to be filmed before the show breaks for the holidays. His absence is reportedly not because of his comments, but because of his character's storyline -- Jake recently joined the Army so has not been seen in every episode of Season 10.
Whether Jones' statements will impact his future on the long-running comedy remains to be seen.
Watch Jones' video "testimonial" below: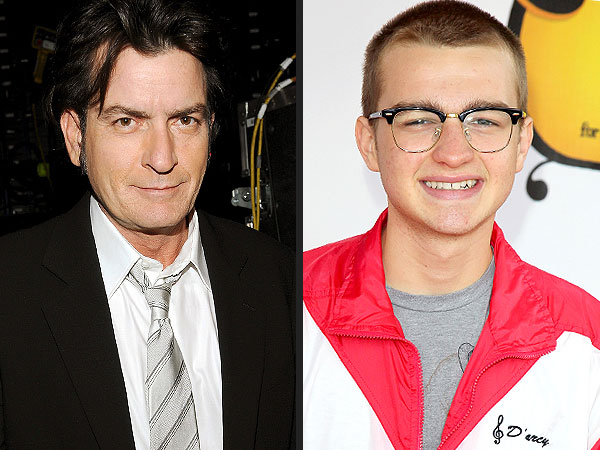 After Two and a Half Men star Angus T. Jones called the CBS sitcom "filth" and asked viewers to "please stop watching" in an online video, his former costar Charlie Sheen is speaking out.
"With Angus's Hale-Bopp-like meltdown, it is radically clear to me that the show is cursed," Sheen tells PEOPLE exclusively.
Sheen, 47, who now stars on the FX series Anger Management, was fired from the series in March 2011 following a felony menacing charge as a result of fight with wife Brooke Mueller. The actor later bashed the show's creator Chuck Lorre in a string of interviews.
Ashton Kutcher soon after took over Sheen's role.
In the video, Jones discusses his Christian faith in detail.
"A lot of people don't like to think about how deceptive the enemy is," says Jones. "There's no playing around when it comes to eternity ... People will see us and be like, 'I can be a Christian and be on a show like Two and a Half Men.' You can't. You cannot be a true God-fearing person and be on a television show like that. I know I can't."
A rep for CBS has declined comment