The shipping giant made the revelation Thursday in a report about its testing policies and how it's responding to the health crisis. Amazon said between March 1 and September 19 ... 19,816 employees were either presumed or confirmed to have contracted the coronavirus. That's out of their roughly 1.37 million staffers at Amazon and Whole Foods Market.
While the number is startling, Amazon says its rate of infection among employees was way lower than expected. The company noted it could have reached 33,952 sick workers if its infection rate ran parallel to the general population.
BTW, the stats don't include third-party delivery drivers.
Amazon says it's currently conducting thousands of tests daily at its warehouses and by November they could be doing as many as 50,000 tests per day in 650 facilities.
The news comes months after Amazon went into damage control mode following reports of overworked employees who said they do NOT feel safe from the virus. The company had previously declined to disclose how many workers had been infected.
AMAZON 
Yep, We're Hiring A LOT ...
GIVING BACK TO THE COMMUNITY TOO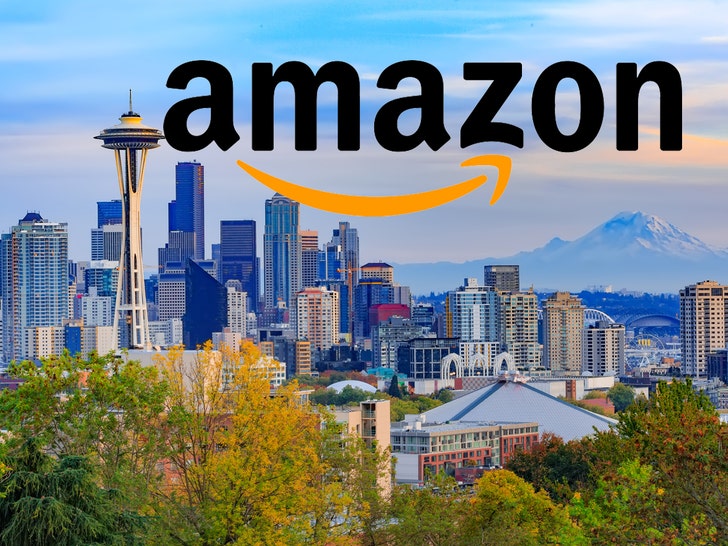 Amazon is doing its part to help stabilize its home turf, pouring additional millions into the Seattle area ... a community devastated by the coronavirus outbreak.
The shipping giant is behind a number of community-related efforts underway in several locations, but especially in Seattle, its primary HQ. Amazon's created a $5 million Neighborhood Small Business Relief Fund to provide cash grants to local companies in Seattle and Bellevue, WA. The money's intended to help them continue paying employees, and cover rent and other costs.
The corporation's also made a million-dollar donation to provide sick leave pay or health insurance to Seattle residents -- and pitched in another mil in Washington, D.C. toward medical response teams for the homeless, the elderly and hourly workers.
Of course, the goodwill efforts come on the heels of Amazon catching flak from some of its employees around the world -- some of whom reportedly feel overworked and not totally safe from the pandemic in their warehouses. We're told Amazon's committed to paying them even if they can't work due to COVID-19 cases or schedule changes.
Amazon's payroll expense is about to jump anyway ... because it's hiring at least 100k more people in the U.S. to meet surging demand. All those quarantined customers shopping from home want their stuff now.