Kim Kardashian and Monica Join Forces to Free C-Murder From Prison
MasterP is looking a lil' strange these days as he seems to have not only a problem with his brother, C-Murder but with Monica and Kim Kardashianwho are trying to help C-Murder get out of prison for what may be an unjust sentence
Master P, real name Percy Miller,  went to the Gram and posted a rant saying that C-Murder needs to start taking responsibility, blah, blah blah for his actions and expressed a bunch of grievances he's had with his imprisoned brother over the years.
He also, for whatever reason,  went off on C-Murder's praise of both Kim Kardashian and Monica for helping him get out of prison.
Strange, indeed. In any event, check it out below.
++++++++++++++++++++++++++++++++++++++++++++++++++++++++++++++++++++++++++++++++++++++++++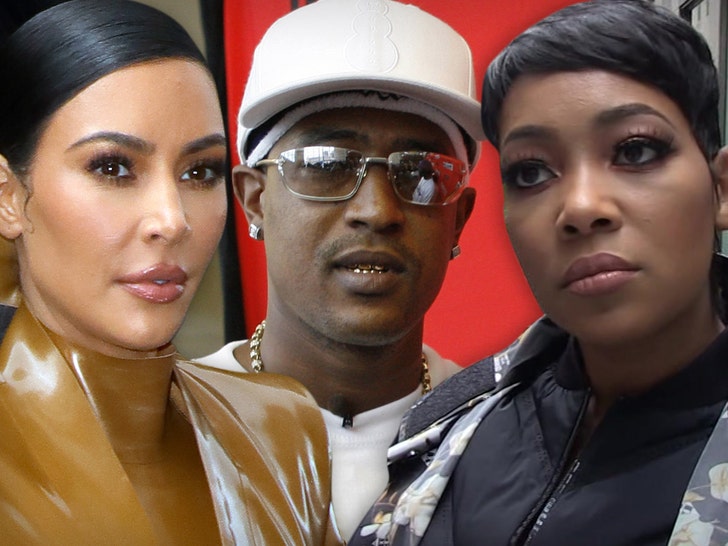 Kim Kardashian has her sights set on her next prison case -- saying she's going to put her resources toward helping free a famous rapper who's Master P's sibling ... AKA, C-Murder.
She made the announcement Sunday, noting evidence has been questioned in the case and that eyewitnesses have since recanted their testimony about pinning him to the crime he was convicted of committing, not to mention jurors allegedly being pressured to vote guilty.
Kim writes, "On January 18, 2002 a tragedy occurred when a young man was killed. The next day Corey Miller was arrested for the murder." She went on to say he was convicted on a ruling of 10-2, and that if his trial happened today ... it would have to be unanimous.
She says true justice means catching the actual killer -- C-Murder was accused of fatally shooting a 16-year-old at a Louisiana club -- and that in light of these new developments over the past several years, it's time to get him out, or have him retried at the very least.
Right now, C-Murder is serving a life sentence at the Louisiana State Penitentiary.
Kim also says she's teaming up with C-Murder's ex-girlfriend, Monica, in the effort to free him. Monica's been outspoken about the cause for a while -- and now, she has a powerful ally in KK to actually get some movement. Kim's bringing on some high-leverage attorneys.
It looks like C-Murder himself is incredibly appreciative of the love and dedication Monica's shown over the years ... 'cause he shouted her out in a new IG post in light of the news.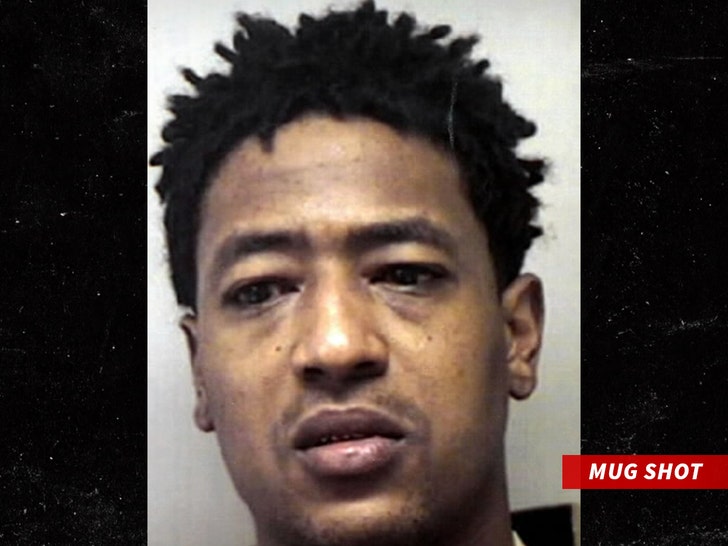 He writes, "Moses when they took me I told you go live your life because you didn't deserve what the system was about to do to me. You still stood for me, without me asking created a team that could change the outcome of a very unfair fate! You been Forever Tru , One in a Lifetime!! @monicadenise got em saying #FreeCoreyMiller."
C-Murder was on Master P's label, No Limit, in the '90s and put a number of successful records over his career. He's been featured in tons of songs with other famous rappers like Snoop Dogg, Lil Boosie, Papoose, Krayzie Bone, Magic and several others.
++++++++++++++++++++++++++++++++++++++++++++++++++++++++++++++++++++++++++++++++++++++++++
Kim Kardashian and Monica are on a mission to free C-Murder from prison.
C-Murder, born Corey Miller, is serving life in prison for the fatal shooting of 16-year-old Steve Thomas in 2009. Miller, brother of rapper Master P, appealed after one of the jurors, Mary Jacob, revealed she (and other jurors) received "brutal" pressure to vote guilty. But his murder conviction was upheld by the court.
Kenneth Jordan, a key witness in trial, filed a sworn affidavit, in 2018 stating, "I know the individual that I saw shoot the gun was not Corey Miller." Jordan says Jefferson Parish Sheriff's Office detectives pressured him to lie under oath, or else he would face a 10-year sentence on unrelated criminal charges, EUR previously reported. 
I was distraught and scared," Jordan reportedly claims in the affidavit. "JPSO officers told me that if I testified against Corey Miller I could 'go home'; they told me what to say; they fed me facts about the fight and details about the DJ and the dance party, none of which I really knew."Jordan also reportedly recanted in an episode of a true-crime series "Reasonable Doubt.""If I could turn back the hands of time, I wouldn't have did it. In that moment it felt like that's what I had to do," Jordan reportedly says in the TV episode. C-Murder's ex-girlfriend, R&B singer Monica, has vowed to help get him released. 
"You are not alone," she wrote. "The fight is about to change because you will not fight alone! Your daughter and Tru family deserve to have you with them! I'm about to be on some other sh*t @cmurder"
Kardashian also noted in a tweet, "True justice for the young man requires that the person who actually killed him be held responsible and that Corey Miller he returned home to his kids."
C-Murder is serving his sentence at the Louisiana State Penitentiary. In 2017,  he was ordered by a Jefferson Parish judge to pay Thomas' family $1.15 million.