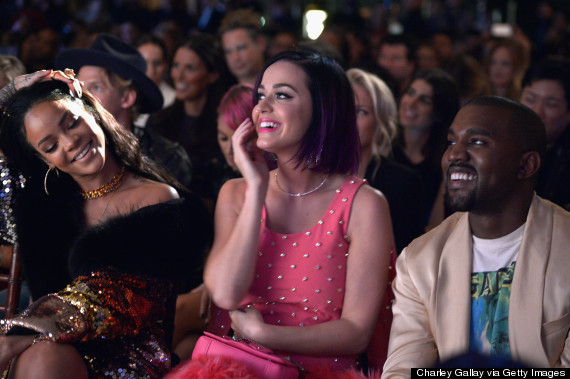 The Daily Front Row Fashion Los Angeles Awards turned out to be the best place to see the music industry's biggest stars.
The award show celebrates the fashion industry's contributions to Hollywood style, and saw none other than megastars Miley Cyrus, Rihanna, Katy Perry and Kanye West all sitting front row, which is not something you see every day.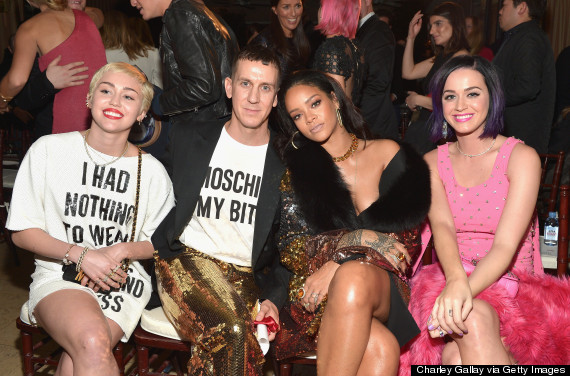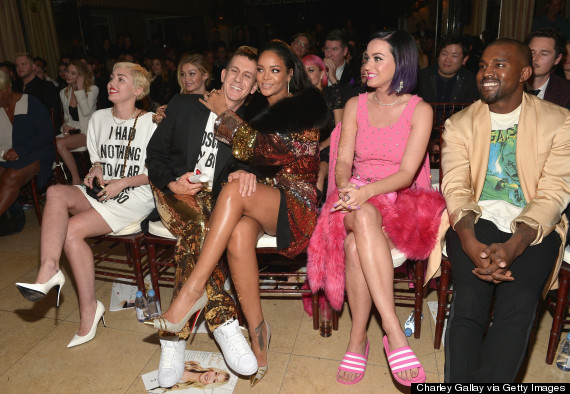 Also in attendance at the star-studded event were Nicole Richie, Kerry Washington, Ciara and Drew Barrymore.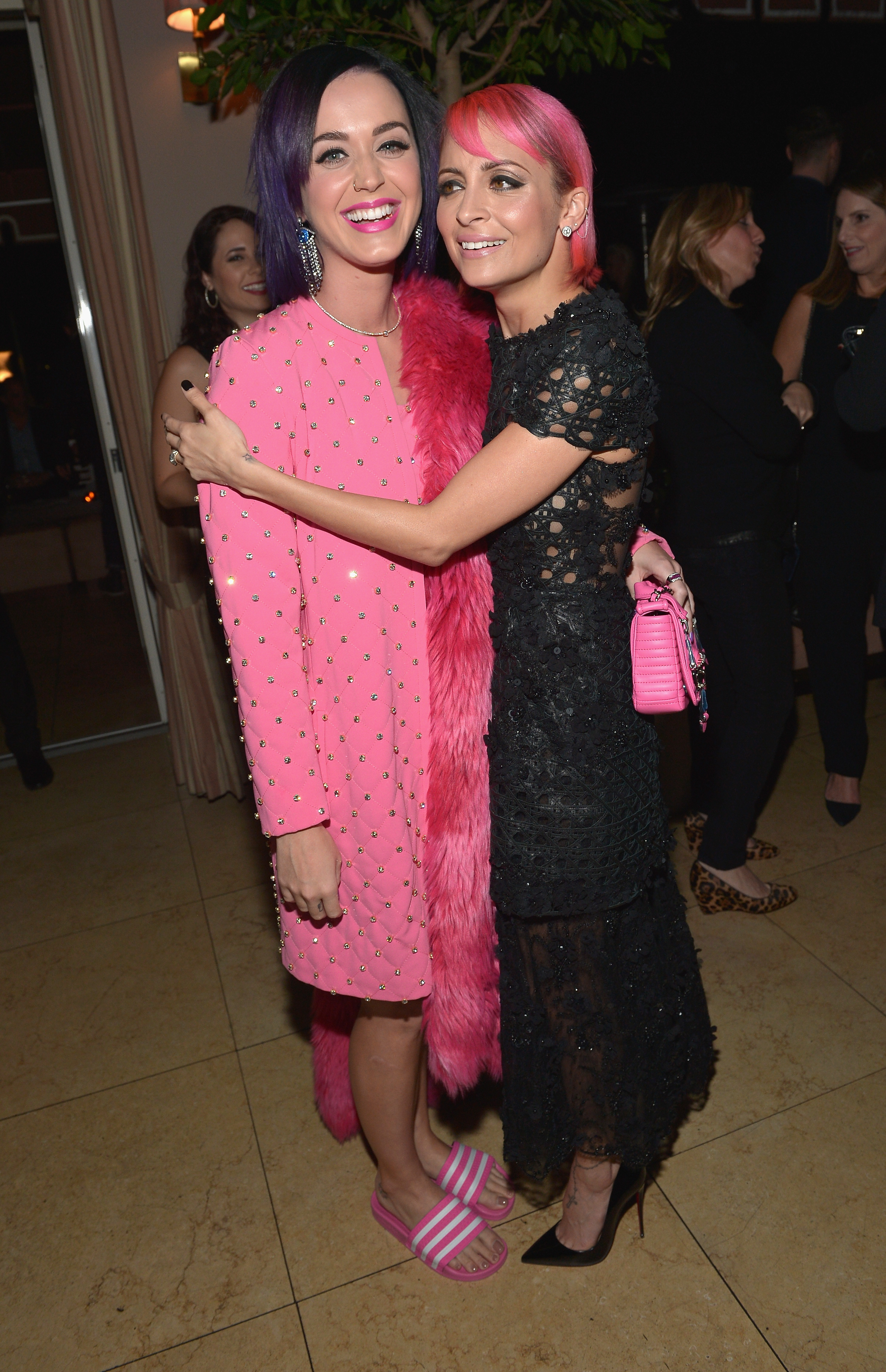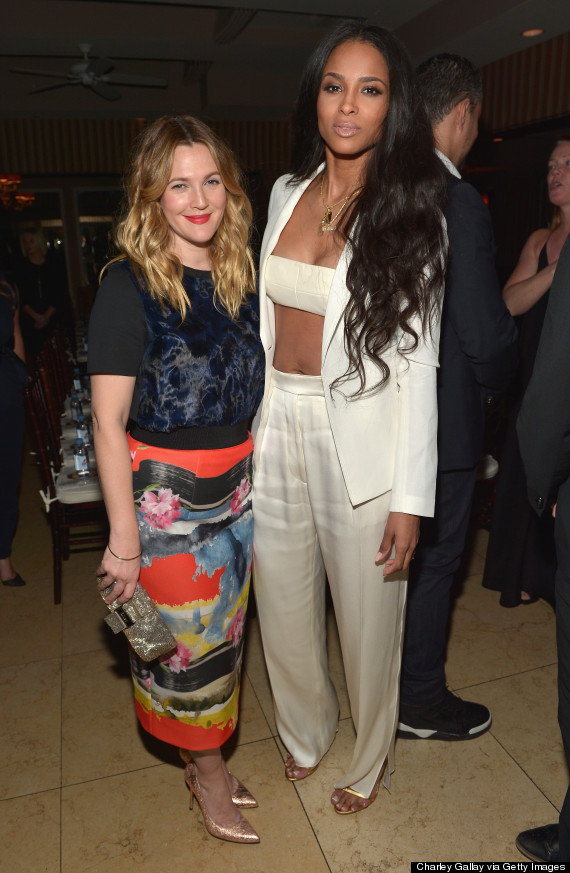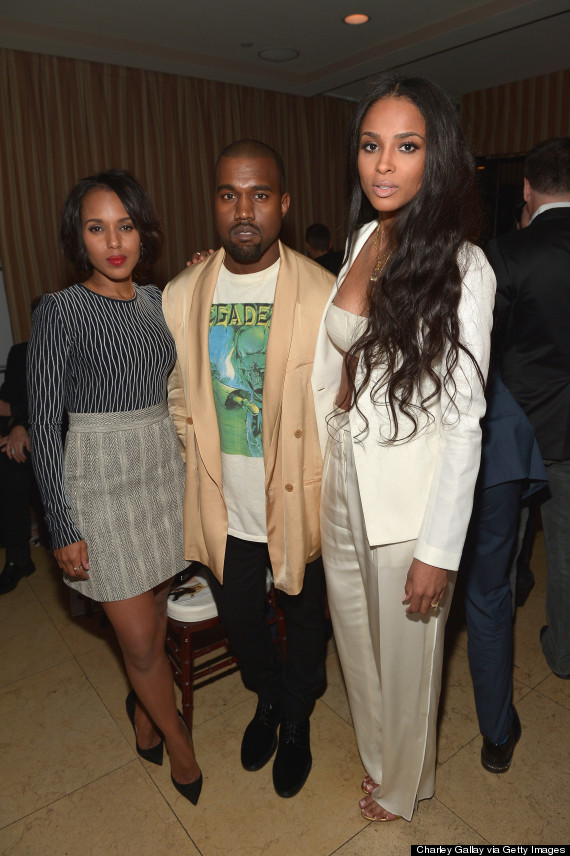 ========================================================
'Back when I was working on Yeezus, I saw this book from the 1800s and it was velvet-covered with brass and everything,' the Gold Digger rapper said while presenting an award to Milk Studios founder Mazdack Rassi.
'I looked at all these people's photos and they look so real and their outfits were incredible and they weren't smiling and people, you know the paparazzi, always come up to me, "Why you not smiling?" and I think, not smiling makes me smile.
'When you see paintings in an old castle, people are not smiling cause it just wouldn't look as cool.'
Happy: The rapper posed alongside the night's honoree Jeremy Scott and Miley Cyrus
The father of 19-month-old daughter North West wore a satin champagne-colored blazer over a white graphic T-shirt, black trousers and black shoes.  
The outspoken rapper attended the event without his wife Kim Kardashian, and went on to give a fervent speech akin to a sermon, saying that he believes fashion is God's work.
'In my opinion, God is the number one creator, and anytime we create, we're an extension of doing his work on earth.
'That's why we're here. What can we do for humanity? And you know, in a way, fashion is what defines the time.
God's work: The rapper gave an eight-minute-long speech in which he stated that fashion is the work of God
Famous faces: Miley Cyrus, Jeremy Scott, Rihanna, Katy Perry, Kanye West and Mazdack Rassi sat front row
'Everyone has some form of fashion every single day. We have the power to change the world. I believe that through design, because design is the closest to truth, problem solving truth is the closest to love, and love is the closest thing to God, and God is love.'
He added: 'Everyone is a fashion insider. It's illegal to be naked.'
Nearly eight minutes after speaking, the hitmaker finally exhausted his tongue. 
'I don't know if I even made one f***ing good point,' he said, ending with a wide smile. 
Other celebrity presenters included Miley Cyrus, Katy Perry, Rihanna, Kerry Washington, Drew Barrymore, Nicole Richie, Ciara, Rachel Zoe and Minka Kelly. 
Jeremy Scott was the night's honoree, and budding fashion world it-girl Gigi Hadid, daughter of Real Housewives Of Beverly Hills star Yolanda Foster, was named Model of the year.